SIMPLE & SEAMLESS BUNKER PROTECTION
Flexxcape takes the seamless bunker liner concept to the next level. As an ultra-premium option, it is designed to outperform bunker hardscapes while offering an extremely simple, hassle-free installation method that anyone can perform.
WHAT IS FLEXXCAPE?
Flexxcape is a non-degradable, synthetic material manufactured with precision specifications and capable of standing up to the most rigorous environmental conditions. It is designed to be a permanent bunker solution that delivers washout prevention over the long haul.
read more
SYNTHETIC COMPOSITION
The proprietary PVC formulation is incredibly durable while maintaining conformity even in a frozen state. It will not crack or break-up under repetitive freeze/thaw cycles.
SEAMLESS CONCEPT
This solution relies on a rapid-curing process that melts and reorients the chemical bonds to create a seamless result, stronger that the material itself.
INSTALLATION SIMPLICITY
Similar to our popular Sandtrapper product line, installing Flexxcape is an intuitive process that does not require any specialized tools, equipment or specialized installers.
WASHOUT PREVENTION
The undulating, irregular loops allows for maximum cohesion to sand particles, allowing proper water flow and unrivaled prevention against washouts.
FAST & TROUBLE-FREE INSTALLATION
---
Beyond its incredible performance, Flexxcape is so easy to install that virtually anyone can do it. No delays, no hassles, no problem.


CHECK IT OUT
HOW IT WORKS
IRREGULAR UNDULATING LOOPS
The extruded PVC strands form loops which hold sand in place. The irregular shapes create a wide range of locking angles to increase sand adhesion for maximum washout control and contamination prevention.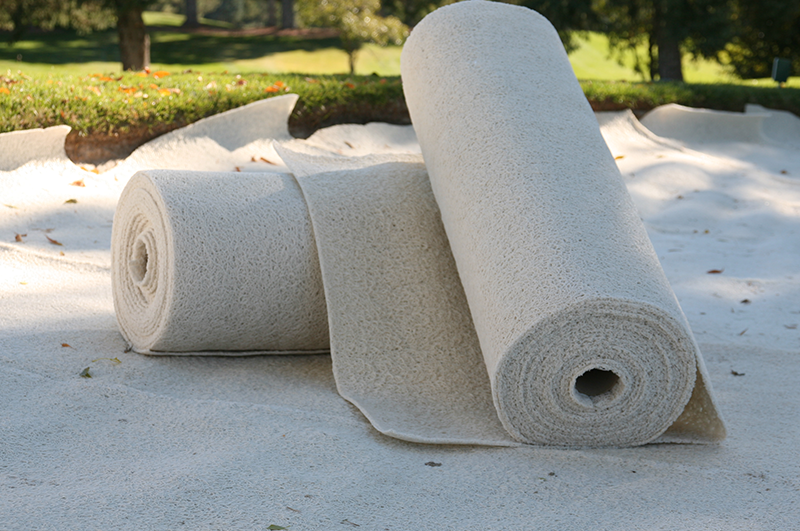 HEAVYWEIGHT & FLEXIBLE
At approximately one pound per square foot, the weight of Flexxcape allows for a secure fit on the bunker base. The flexibility of the product easily conforms to any base contours or irregularities.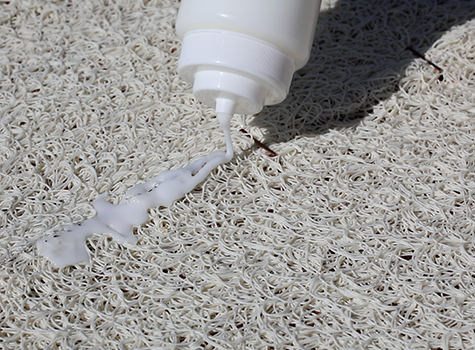 CHEMICAL BONDING
Flexxcape segments are fused together to form a true seamless application. During the fusing process, the bonding agent chemically alters the material, forming a flexible but permanent attachment.
FLEXXCAPE PRODUCT HIGHLIGHTS
For your convenience, we've created a brief reference document which highlights Flexxcape's features, benefits, specification, and easy to follow installation guidelines.